Education:

Cultivating a World-Class Workforce
With a focus on South King County, we are providing opportunities for career exploration to high schoolers through worksite tours and partnering with teachers to bring industry into the classroom.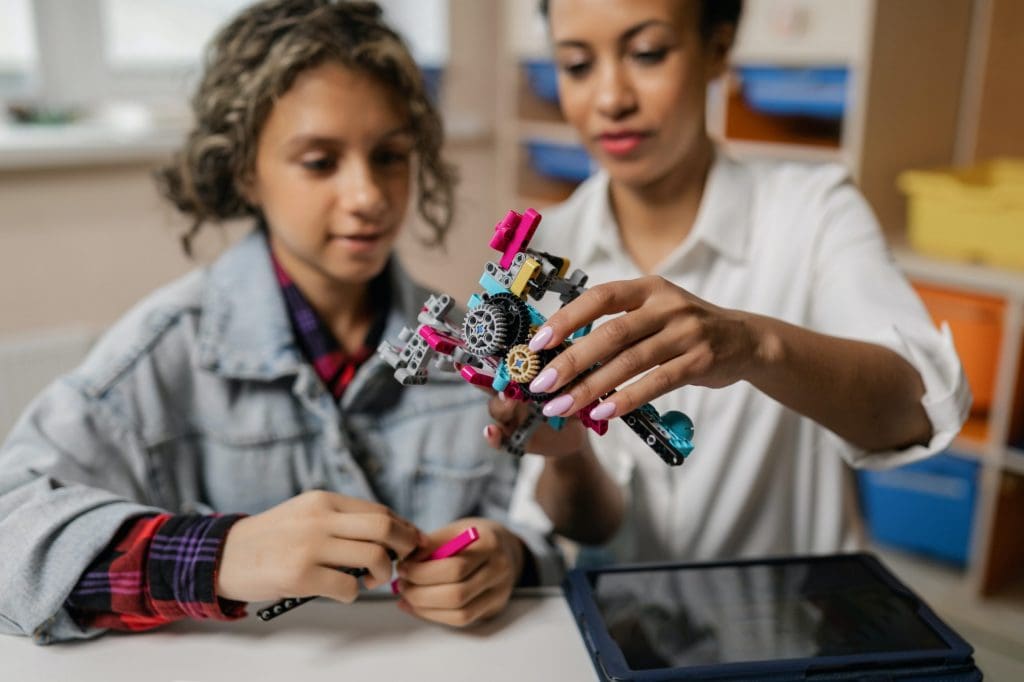 The Challenge
The future of our economy depends on today's young people. If we want a thriving region that provides opportunities for all, we must cultivate a world-class workforce to drive it. But, today, a large opportunity gap exists:
Jobs that require a postsecondary credential in Washington
Washington high school graduates enrolled in a 2- or 4-year institution within a year of high school graduation (2021)
This mismatch means our students are not being set up for success, economic stability, and long-term mobility. This opportunity gap is deeper and wider for students of color and within low-income communities.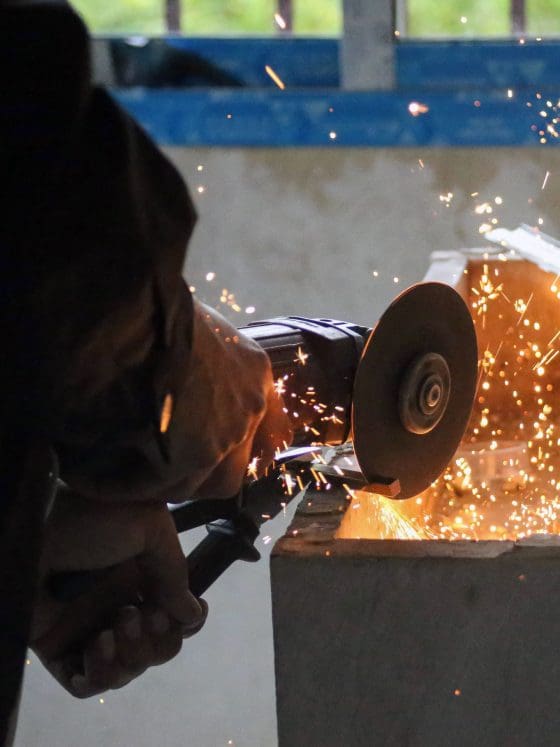 Our Focus
Challenge Seattle's first focus area was education, and since the beginning, our education initiatives have been grounded in the fact that Washington employers want to hire Washington talent. Our members are committed to inspiring the workforce of tomorrow and cultivating the talent here in Washington State, which means ensuring that students can gain the skills, acquire the credentials, and have access to experiences to secure living wage positions. Through our education initiatives, we act on our commitment to inspiring students, supporting teachers, and collaborating with school leadership in pursuit of this goal, and doing so in a way that avoids duplication, emphasizes collaboration, and is complementary to other efforts ongoing in the state. These efforts also align with the vision of Career Connect Washington: to provide all students in Washington with opportunities to pursue their dreams and achieve prosperity.
Our efforts are geographically focused on South King County—the area in our Greater Seattle community where students have the least access to career and educational opportunities. Through the programming we support, we strive to increase high school students' awareness of the careers available in the state, instill a sense of excitement in the potential opportunities ahead of them, and shed light on the paths to those careers.
Our Work
Washington Alliance for Better Schools (WABS) is our implementing partner across all programming. They bring deep expertise, including as former teachers and administrators, trusting connections with school districts and employers, and their purview as regional network leader for Career Connect Washington in King County to our shared work, and we are grateful for their partnership. You can learn more about WABS here.
Worksite tours for 10th graders
Our goals
Through the tours, students…
Learn what a company does (mission, product, services, etc.)
Increase their awareness of the range of career opportunities available
Engage in a fun learning activity that links classroom learning to the workplace
Hear about the professional and educational experiences of employees
Gain an understanding of some of the skills sought by employers and the different pathways to and credentials for these positions
Hear that Washington employers want to hire Washington talent!
What the tours include
Company overview, office tour, networking time, and a hands-on activity that brings the work to life
Impact
As of 2022, 4,000+ students have participated in these tours. In 2023, we are reaching another 1,000 students.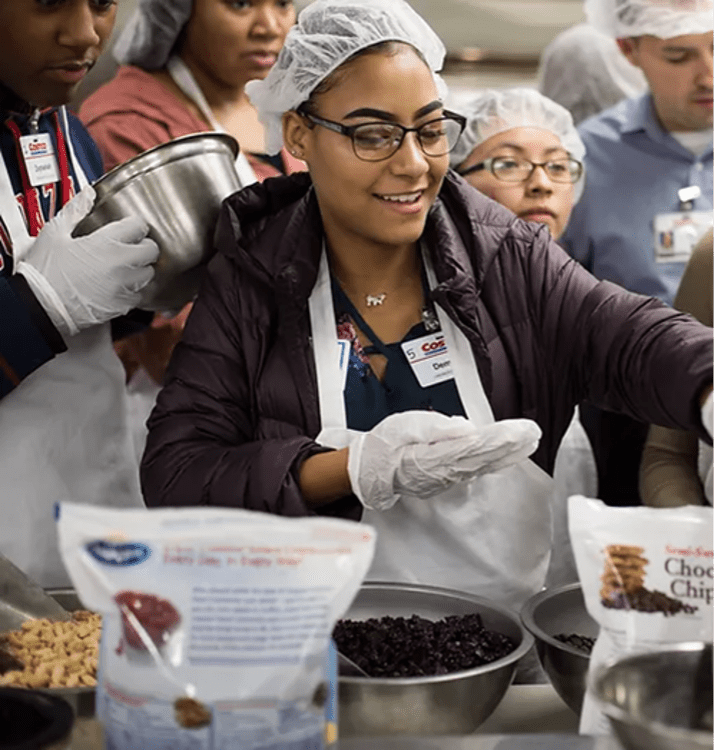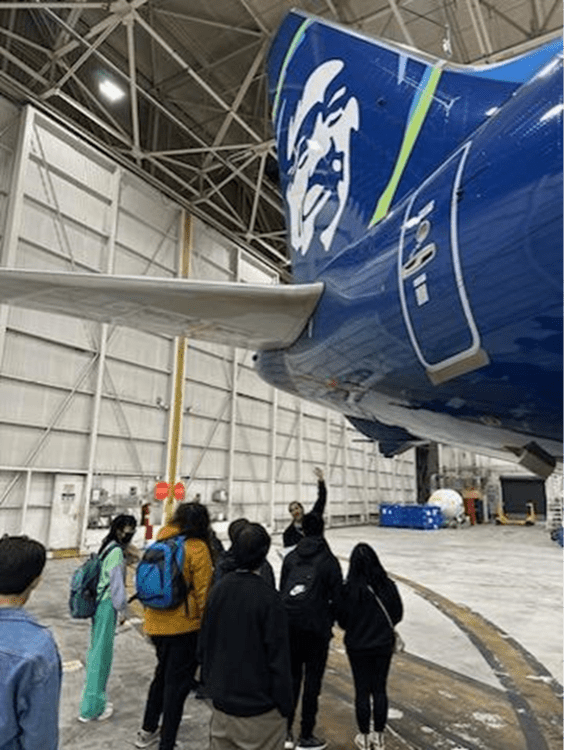 Industry exposure and professional development for teachers
When
The program begins in July and ends in the spring of the following year.
Our goal
Through this three-phase program, teachers gain awareness of the skills employers are seeking and, through the development of new curricula, bring real-world experiences into the classroom, all of which increase students' level of preparedness and knowledge of career pathways.
What the program includes
Teachers learn on-site alongside industry professionals during a summer immersion. In the months that follow, they work with industry mentors to build a new curriculum module for their classroom. The curriculum units are stored here so all teachers in the state have open access to the content. Each spring, teachers have the chance to learn about and tour other employer sites in the region through one- to two-hour intensives.
Impact
30+ teachers participate in this program each year, collectively reaching 5,000+ students annually.
In 2019 survey of alumni from the program during 2011 – 2018:
brought industry into their classrooms again
incorporated more 21st Century skills in their instruction
incorporated more career pathways in their instruction
Source: ACCESS STEM Participant Survey, 2019
Supporting students and administrators during the COVID-19 pandemic
Understanding K-12 Learning Loss
In partnership with Washington Roundtable, we commissioned Boston Consulting Group to compile a report examining short- and long-term learning loss due to COVID-19 disruptions in Washington State. The research effort included a landscape analysis of national research regarding learning loss; an examination of 30+ case studies; and over 100 interviews with community-based organizations, school leaders, educators, caretakers, students, and more. The study also presents a menu of options that school district leaders and state policymakers can deploy to address learning loss in Washington state. See our report, Washington K-12 Learning Loss.
Best Practices for Reopening Schools
We partnered with Washington Roundtable and Kinetic West, to research best practices for re-opening K-12 schools. Based on thorough research and interviews with education leaders, the resulting report reviews how other states and countries are approaching a safe return to school for K-12 students. This work was completed on behalf of the Office of the Superintendent for Public Instruction (OSPI) and helped to inform re-opening guidance issued by OSPI to K-12 school districts in Washington State. See the OSPI report, Reopening Washington Schools 2020: OSPI District Planning Guide.
Alongside the Washington Roundtable, we also worked with Boston Consulting Group to identify and compile best practices for re-opening higher education. Developed in partnership with Washington's higher education leaders, the resulting resources include a checklist of baseline recommendations for re-opening, as well as additional considerations for campus safety and protocols for food services, campus transportation, and residences. This work also includes a united statement issued by our state's higher education leadership to instill confidence in students, parents, faculty, staff, and the community regarding their shared commitment to safely re-open.